When you find the house of your dreams, getting a private building survey is perhaps one of the most overlooked factors. Many buyers see a survey as another additional cost, at a time when they are probably making the most expensive purchase of their lifetime.
However, normally in hindsight, not getting a professional survey done can prove to be one of those very expensive mistakes. Although it is highly recommended, it is thought only around 20% of home buyers decide to get a private survey. At London Building Surveyors, we've compiled a list of the most important benefits getting a survey can provide you with.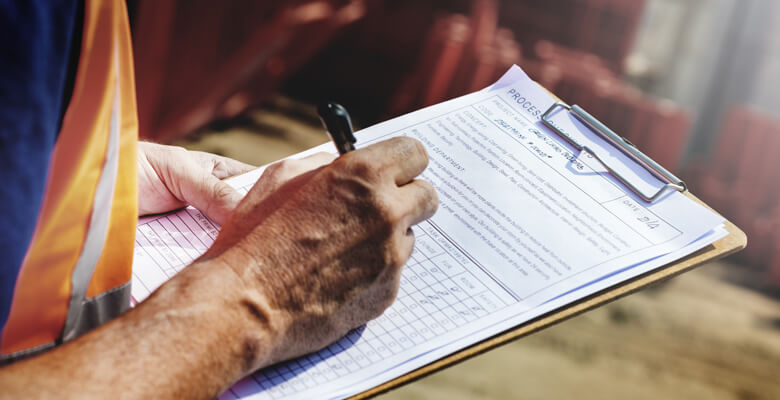 Huge Savings in Repair Costs
Building Surveys are carried out by professionals who examine buildings every day. They will be able to easily identify any defects that may not be obvious to home buyers, saving you a lot of money in the long run.
Such hidden defects can include wet or dry rot, structural damage, roofing problems, and much more. Problems like these can become progressively worse, meaning costs become greater. According to RICS, 17% of new homeowners who didn't get a survey ended up paying more than £12,000 in repair costs.  If a survey had been carried out then either the Vendor would have had to make these repairs or the priced may have been renegotiated.
Renegotiation of Price
If the survey report shows that there are hidden or other defects that require costly repairs, this doesn't mean that you have to start searching for a new property. Instead, you can raise the issues with your vendor and the agent and obtain quotes from contractors to carry out the repairs.
This could potentially result in a decrease in the asking price. Although you may consider some the issues as fairly routine and consistent with the type and age of the property, you should always remember that in the future (if you do decide to sell) your potential purchaser may be looking to have their issues addressed or similarly renegotiate the asking price.
The Myth of the New Build (and old)
Many people believe that if they are purchasing a new build, they won't have any problems. This is wrong! Don't expect new builds to be perfect, and don't believe the trap of every house built within the last ten years has an NHBC guarantee.
The NHBC guarantee is only a warranty that covers major and minor defects in the first two years, and only major defects after that.
The same applies for an old building. Although you may believe it has stood the test of time, that can also mean there is far more room for things to be go wrong!
An Expensive Purchase is Worth a Little Extra
Yes, it's an incredibly expensive time, especially if you're first time buyers, but it's a purchase that is worth paying a little extra for.
A survey, although extra, is only a fraction of the cost of your house, and you can find out if it's worth the investment, as well as potentially saving yourself a lot of money in the future.
A Surveyor Who Works For You
A mortgage valuation is very different to an independent survey, so don't be fooled. A mortgage survey is only designed for the lender to see if the property is fit for the market, and is not very in-depth.
An independent surveyor will work for you, and their job is to uncover any defects that will cost you time and money in the future. Their aim is to give you peace of mind.
Contact London Building Surveyors
So whatever you're excuse is, remember it's not worth it, with so many options available, a professional survey is always the answer.
Contact London Building Surveyors on 020 8257 5766 or go to the contact form here if you have any further questions and would like to discuss a professional building survey.