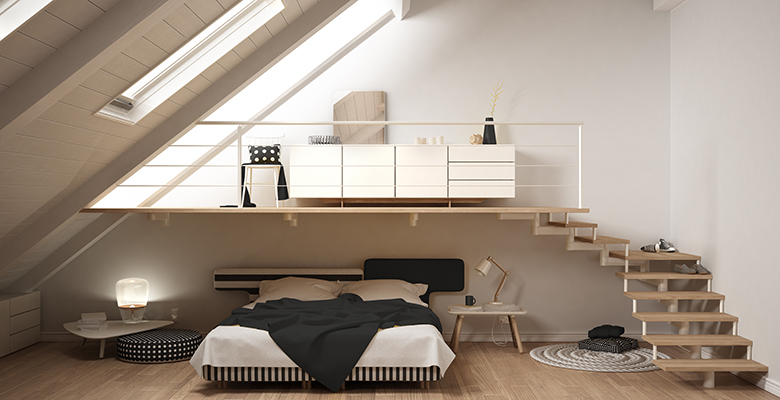 London loft space is perhaps some of, if not the most, valuable in the country. With the capital remaining an ever-popular and sought after place to live, space always seems to be at an increasing minimum, and prices at an increasing high.
Perhaps this is one of the reasons why many people see loft conversions as an appealing and seemingly easy way of increasing space in their homes, without the hassle and cost of moving. However, it's not always that simple.
If you asked a handful of people who own the leasehold for top floor flats whether they own the loft space about their flat, the chances are that the vast majority will say yes they do. Estate Agents commonly market top floor flats as available with the benefit of the above loft space, and many owners often use the space for storage.
Yet, in 99% of cases, it is not the leaseholder who actually owns the loft space, but the freeholder of the building. Of course, this makes converting loft space for the leaseholder a lot more difficult, if not impossible.
So, for any prospective top floor flat buyers, ensure you have the lease read through thoroughly by a qualified solicitor. The poorly worded and often confusing leases can make it easy for these kind of details to slip through unnoticed, until the time comes when it's too late to change anything.
Currently, unless it is clearly stated that the leaseholder has ownership of the loft space, it automatically belongs to the freeholder. In some rare and fortunate cases, some leaseholders will own their loft space, in which case an application needs to be made for a Licence to Alter if you are interested in converting.
Remember, whatever your plans, it's always worth going through them with a qualified surveyor or solicitor to ensure you are equipped with the correct knowledge.
If you need any more information of would like an informal chat, please contact London Building Surveyors on 020 8257 5766 or click here to contact us.