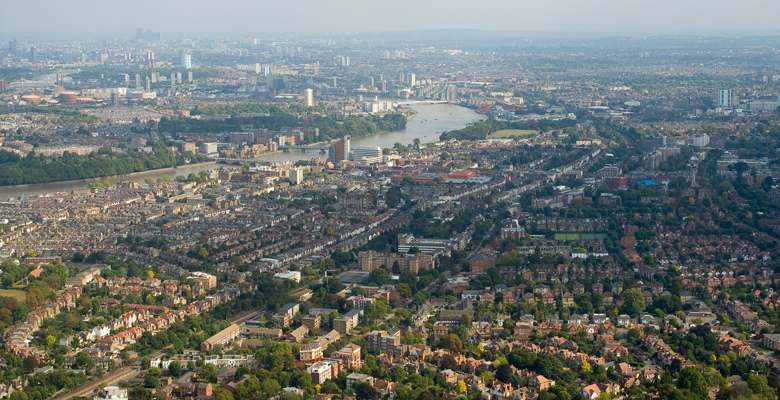 The Mayor of London Sadiq Khan has announced plans to build more than 250,000 new homes in London's thirteen outer suburbs in an attempt to overcome the capital's housing crisis.
With London remaining as popular location to live as ever for people nationwide and worldwide, the demand for affordable housing has increased tenfold, particularly in the suburbs thanks to new travel developments such as Crossrail.
Sadiq Khan announced that rules previously in place to protect local character will be lifted in order to enable the huge increase in housebuilding. A third of the new housing will be built on small sites such as back gardens and upward extensions of existing buildings, according to the mayor's draft London plan. The new development strategy is set until 2029, with the target set at 650,000 over that period, which is more than double the current rate.
London Boroughs Housing Targets
The boroughs with the biggest housing targets are Barnet in north London and Croydon in the south, which are each expected to grow by 30,000 homes each. The east London boroughs of Newham and Tower Hamlets have been set the highest targets of 38,500 and 35,110 new homes, respectively.
The housing crisis in the capital is at such a peak level that Khan has even proposed that prefabricated temporary homes are erected on developable land before buildings begins.
Population Density in London
The controversial plans have come under scrutiny, particularly by those worried about overcrowding and population density in London's outer reaches. The draft plans state that planners should no longer reject applications for the reason of preserving character if the location is within 800 metres of transport hubs or town centres. They also outline a presumption in favour of development on 'infill' on gardens and vacant land as long as there isn't a net loss of 'green cover', achievable through green roofs and trees being planted on streets.
If the plan is adopted, it will form the new statuary framework for all planning authorities in the capital, which City Hall hopes will deter the trend of building luxury apartments in the centre, doing little to aid the struggle of affordability.
This Year in Numbers
So far this year, only 1,159 homes have been built in zones five and six, only 8% of planned new builds, despite taking up more than half of the capitals landmass. In the draft policy, Khan wants 50% of homes to be 'affordable', and at least 35% on private sites, and 50% on public land.
So, if the plans go ahead, it looks as though London could be in line for a huge housing overhaul, one that will affect house pricing and value for all those already living in the capital, and those looking to move in the future.