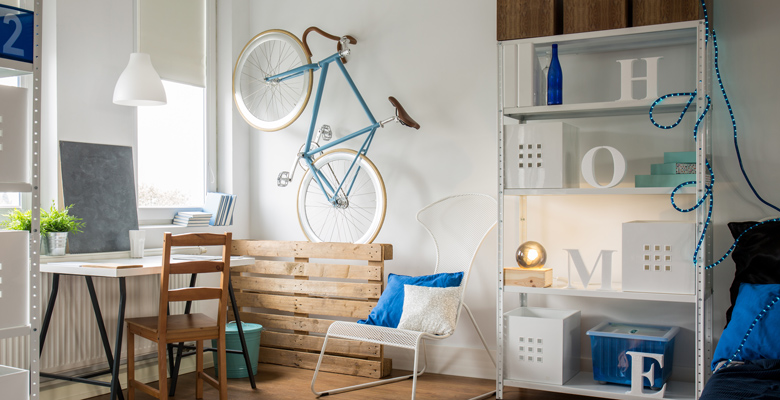 With living space in London at a low, and house prices at a high, for many first-time buyers, becoming homeowners seems like a far-off dream.
However, the rise of a new small-scale, high-density, form of living is being touted as the solution. Micro flats are normally smaller than 400 square feet, and start at just under £250,000. The flats are normally one or two bedrooms, and have shared social areas, such as kitchens and lounges.
The Mayor of London, Sadiq Khan, has recently committed £25 million to help developer Pocket Living create more than 1,000 "affordable" homes. Micro flats are appealing for young, first time buyers, and are typically sold at least 20% below market rates.
With micro flats already a popular choice in other affluent major cities such as Hong Kong and New York, Inspired Homes in the UK has already created a number of schemes Sutton, Croydon and Epsom.
However, there is one problem. Due to minimum space regulations, many micro flats are struggling to get past planners. But with some developers using a loophole that allows them to convert office buildings into micro flats, the new living space has already been tried and tested. Many residents are happy at the opportunity to have ownership of their home opposed to rental, and get that all-important step on the property ladder, no matter what the size.
That's not all. Development companies such as Pocket Living claims that their flats are designed such that space is maximised and feels much bigger than the small area it sounds. They claim that their 400sq ft flats feel roomier and are more practical than some 500 sq ft flats. These hallway-free homes have full-height glazing, a balcony, concealed storage, solid wood floors, high-speed hyper optic broadband and smart-control heating and security.
So, could micro flats just be another squashed answer to a vastly overcrowded city, or are they really the highly efficient, Tardis-like homes that their developers claim them to be? Their future popularity will provide the answer.
Have a question? Please contact London Building Surveyors by clicking here.