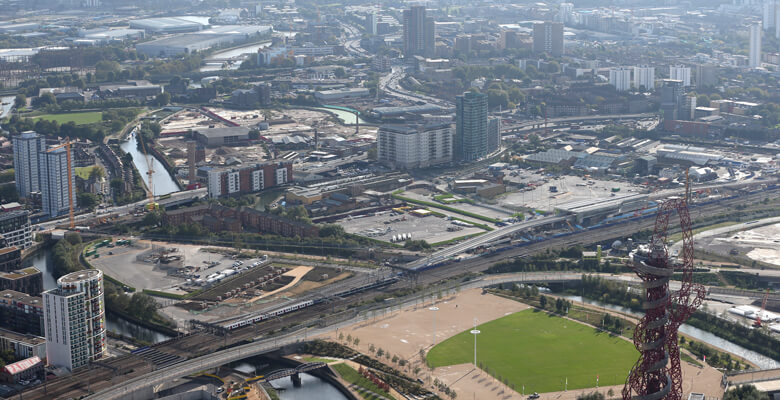 Revamped for the 2012 London Olympic Games, Stratford in East London is a buzzing shopping, leisure and cultural hub – quickly becoming the residential district of the East and one of London's most desirable locations. Thanks to its Olympic legacy and one of the largest shopping centres in Europe—Westfield Stratford City—people are lining up to move to E15. As a result, Stratford property value has risen more than 70% since 2005. There are a number of reasons for why Stratford is London's up-and-coming town. When London became elected host for the 2012 Olympics, Stratford was chosen to represent the UK for two reasons: its great transport links and its necessity for regeneration. Now, over a decade later, Stratford is reaping the benefits from its transformation.
Stratford's transport links
Stratford's transport links are fantastic and are constantly improving – it is located on the Central and Jubilee Line and has direct services to Bond Street and Oxford Circus in just 20 minutes. City workers will also be pleased to know that Stratford has direct routes into Bank, St Paul's and Liverpool Street, making the commute to work hassle-free. The DLR train also runs to Canary Wharf, as well as Overground services stopping at Highbury & Islington in North London. There are also great links St Pancras, so a weekend break to Paris is always an option! Crossrail is also set to have a huge impact on the area, bringing fast links to the West End and a direct route to Heathrow and the M4 commercial corridor, an important hub for businesses.
Olympic Games Site
The legacy left from the 2012 Olympic Games is also still bringing in families and young professionals alike. The original Games site has been transformed into the Queen Elizabeth Olympic Park, the largest of its kind in Europe for 150 years. The stadium itself is home to West Ham United, while Zaha Hadid's stunning Aquatics Centre is open to the public. The Olympic Velodrome, now Lee Valley VeloPark, is popular and world-renown for being first in the world to offer track cycling, road racing, BMX and mountain biking in one place.
As a result, a staggering 20 000 new homes have been built, or are in the pipeline. The Olympic athletes' village, now known as East Village, is a buzzing community of almost entirely rental homes, complete with new shops and cafés. With just under 3 000 homes there, 2 000 more are expected to come. Next to East Village is Chobham Manor – a joint venture between Taylor Wimpey and L&Q. The first of five new neighbours in the area the developments will see up to 6 800 new homes being constructed in the park over the next 20 years, as well as nurseries, health centres and multi-purpose community spaces.
More developments in the area include Stratford Circus Arts Centre and Stratford Waterfront, a new cultural and educational neighbourhood. A number of world-class institutions have already made plans to set up a permanent presence – the London College of Fashion will be moving to the area, UCL East will be the site of a new university campus for University College London (UCL), while Stratford Waterfront features a new campus for the University of the Arts London, along with major new spaces for the Victoria and Albert Museum and Sadler's Wells.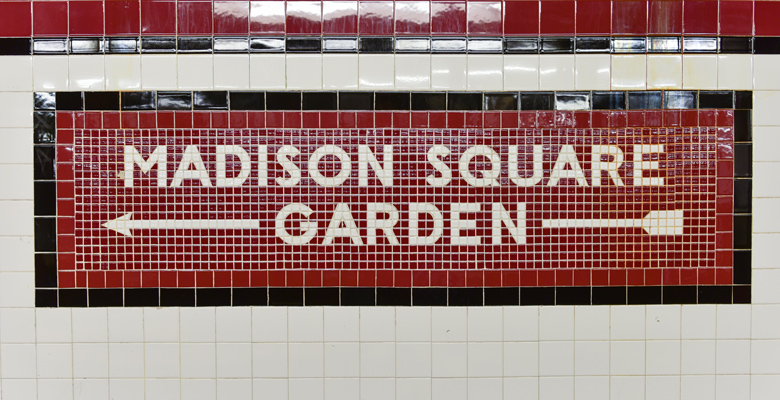 Music and events venue (MSG Sphere)
The Madison Square Garden Company have also announced the development of a new music and events venue, having bought nearly five acres of land next to Westfield for its international arena. The venue, nicknamed the 'golf ball' will be officially known as MSG Sphere, and is set to create 3200 jobs and contribute £2.7bn to the UK economy during its first 20 years of operation.
With such exciting developments in the area, property prices are on the rise. The average rent for one-bedroom properties in Stratford is around £1,300 per month, two-bedroom apartments are in the region of £1,800 per month, while three-bed properties cost around £2,500 per month. So, if you're looking to move to a well-connected, vibrant and up-and-coming area, Stratford might just be perfect for you and looks to be a solid investment.